The SCS Global LWA strengthens civil society and independent media organizations around the world and infuses participatory approaches, social inclusion, transparency and accountability principles in all development sectors.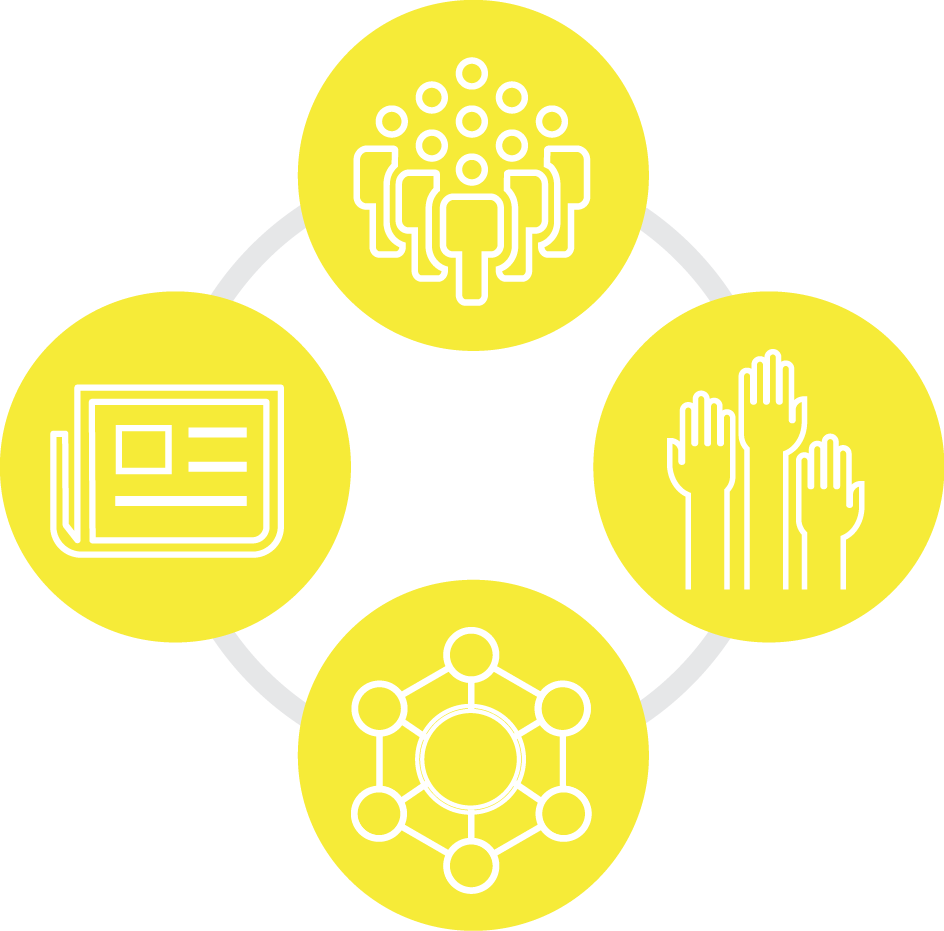 The SCS Global Leader Award manages a Research and Learning Agenda to identify and test effective interventions and tools to strengthen civil society and independent media and to create evidence-based resources for development practitioners. SCS Global Associate Awards provide support to USAID missions and operating units on projects that, for example:
Enhance civil cociety and CSO effectiveness in any sector;
Strengthen civic advocacy and citizen engagement;
Promote independent media and access to information;
Integrate participatory approaches, social inclusion, transparency, and accountability in all sectors.
Research and Learning Agenda
In 2016, SCS Global launched a consensus-building process modeled on the Rand Delphi technique to select the most critical and timely topics by engaging a pool of experts from all regions of the world, representing program administrators, local democracy specialists, and relevant academics and technical experts.
We anticipate that preliminary research will be available to the public near the end of FY2017.
Resources
Coming Soon: Programmers Manual for Selecting Capacity Development Approaches